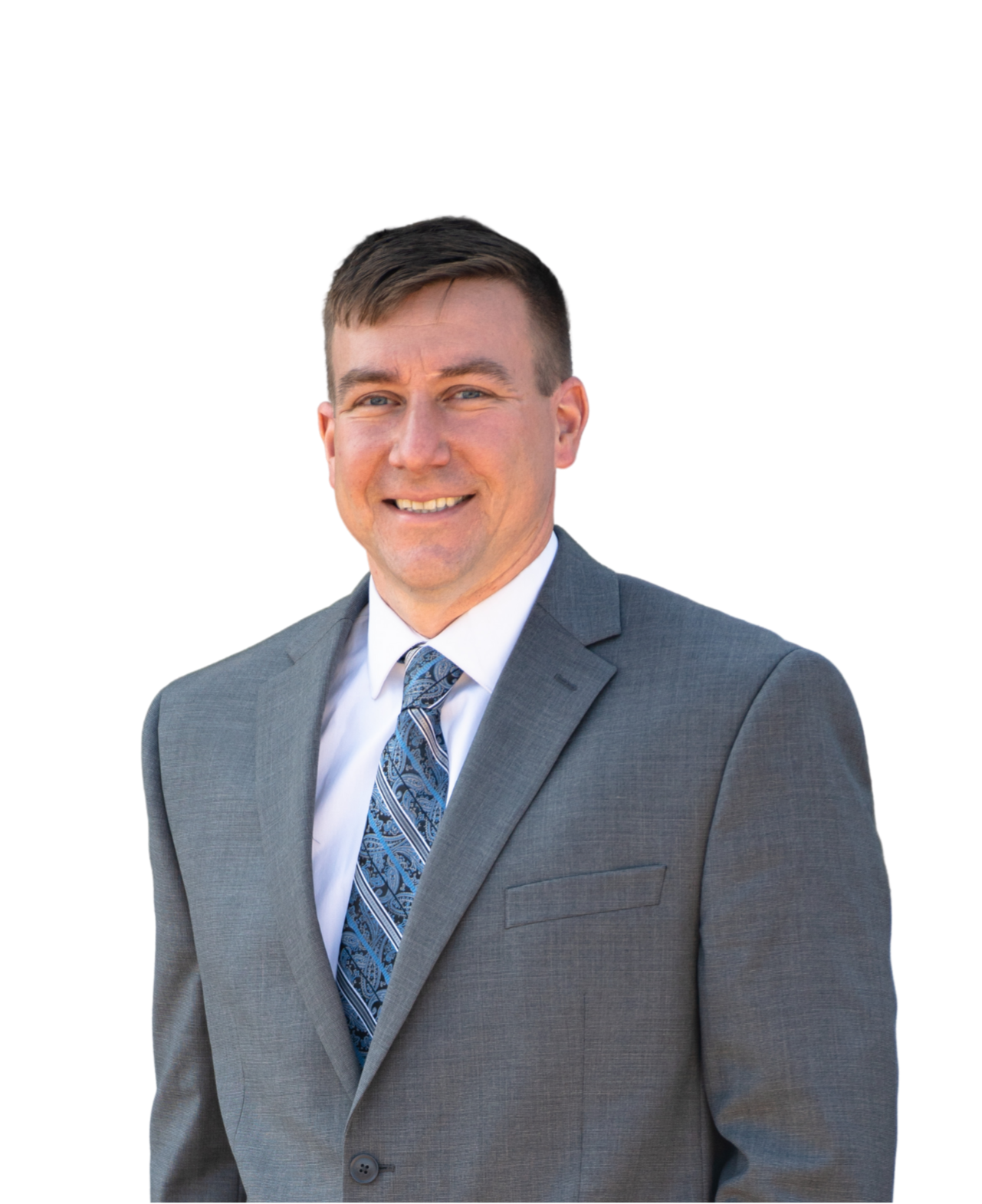 | Date | Event | Location |
| --- | --- | --- |
| August 25 | Early Voting Starts | Your Town Hall |
| November 8th | Election Day | Cape & Islands Senate Towns |
MEET CHRIS
COMMITTED TO OUR COMMUNITIES
Chris is a lifelong Cape Codder who is completely vested in our communities. He works at his family business in Hyannis and his children attend Barnstable schools. He is committed to making sure that the Cape & Islands continue to be a beautiful, safe, and inviting place for young families to thrive.
CONSERVATIVE WORK ETHIC
Working in a family-owned business, Chris understands the destructive impact inflation, high taxes, and excessive regulation has on our quality of life. As your State Senator, Chris will challenge the Beacon Hill insiders to lower taxes and eliminate harmful regulations that stifle productivity and devastate the economy. That will help us keep good-paying jobs and make living on the Cape & Islands more affordable.
ABOUT CHRIS LAUZON
- Married to wife Christina with four children
- Mechanic, family-owned Alignments Plus Auto Repair in Hyannis
- Graduate of Barnstable High School 2007
- B.A., Louisiana State University (2011)
Agenda
CHRIS IS THE ONLY CANDIDATE FIGHTING FOR YOU TO KEEP YOUR OWN MONEY
Chris Lauzon works in his family's small business and knows what it takes to cover expenses and make a profit while charging a reasonable price. Cape and Islands families are struggling to deal with crushing inflation, especially the essentials - food, gas, and utilities combined have risen 37% from last year. In addition, housing costs have become even more unaffordable - rising over 13% from last year. As the father of four young children, Chris understands the difficulty Cape and Islands families have to make it all work, and that's why he supports some common sense measures that will give relief to us all:
Indefinitely Suspend the Gas Tax to give some immediate relief at the pump

Indefinitely Suspend State Utility Taxes to give relief to live comfortably at home

Remove Unnecessary and Burdensome Regulations to keep businesses open

Push for Annual Tax Holidays throughout the year to help families manage expenses

Double the Dependent Care Tax Credit on income taxes so families can get more back in their return and help offset inflation

Double the Senior Circuit Breaker Credit to keep seniors in their homes with lower taxes

Increase No Income Tax Status to $12,400 for single filers, $24,800 for joint filers, and $18,650 for heads of household - eliminating the income tax for more than 234,000 low-income filers.
REPRESENT ALL VOICES
State government is too large, complex, overreaching, and confusing, and it does not always do a good job of providing the high-quality services our high taxes demand. One-party rule has strongly tilted the direction of our state government leftward toward socialism and away from what is best for the People - very high taxes, reckless spending, overpowering and unaccountable state agencies, and the wide expansion of public assistance benefits instead of supporting the free market to lift our people out of poverty. We have lost our way and need to get back to basics. To do that, we must focus on and represent all citizens. How do we do that?1. Local Control of Services will empower town governments to provide the services we need. Local government is closest to its citizens and is keenly aware of the needs of the People in the community. To do that, we need an ally on Beacon Hill who will:
Reduce and Streamline State Regulations on education, law enforcement, public works, and how we provide municipal services.

Substantially Increase Local Aid and Funding to help municipal governments fully provide essential services without raising property taxes.

Create a Study Commission to localize some public assistance services for families in need - local governments know what is needed in their communities and they will keep a closer eye on the budget and overall effectiveness.
2. Support and Defend Law Enforcement
Advocate for Criminal Justice Reforms that keep our communities safe. I support Governor Baker's Dangerousness Bill which is currently unable to pass due to Democratic supermajorities in both legislative chambers.

Defend, Not Defund our Local and State Police while holding them accountable for any breaches of the public's trust.
3. Improve Housing and Infrastructure
Advocate for New and Creative Solutions to address the decades-long housing crisis on the Cape & Islands. The same old policies have not worked and will not work for the People of our communities.

Balance conservation and density concerns with the practical reality that we need more units available to all income levels across the Cape & Islands to keep our families and essential workers local.

Advocate for Critical Infrastructure Improvements that will allow our local residents and summer visitors to safely and efficiently get where they need to go. Our major roadways have not had significant capacity improvements in half a century - there are a lot more cars on the road now than there were in 1972, and the roadways need to reflect that.
Volunteer
Request your lawn sign volunteer for Chris's campaign to help him win in November.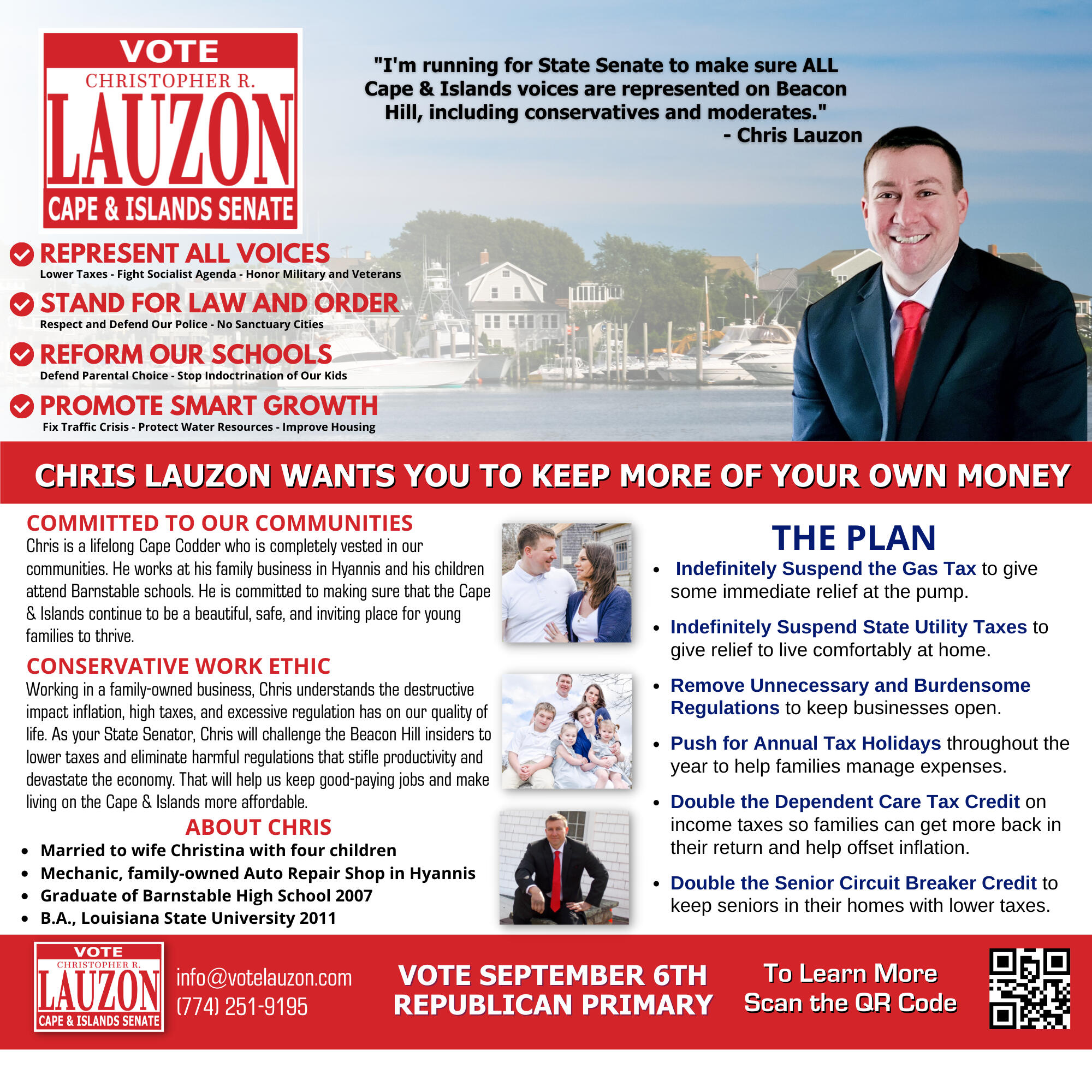 Thank You
Thank you for contacting the campaign. Someone will contact you shortly.